Yale in Hollywood – Beverly Hills BBQ
Join us for complimentary BBQ, causal vibes, and a chance to meet some of our summer interns. Co-hosted by Ashley Douglas '10 our Yale in Hollywood Talent Chair.
When: Sunday June 24, 2:30 PM – 4:00 PM PDT
Where: Beverly Hills private residence
Address will be emailed Sunday morning to those who RSVP via Eventbrite (below). Parking is tight in the Hills above Sunset, so try to Uber, Lyft or carpool.
RSVP by Eventbrite.
Talk summer movies and concerts, Emmy nominees, post E3 faves, or pre San Diego Comic-Con plans. The BBQ takes place immediately after our Women TV Writers panel.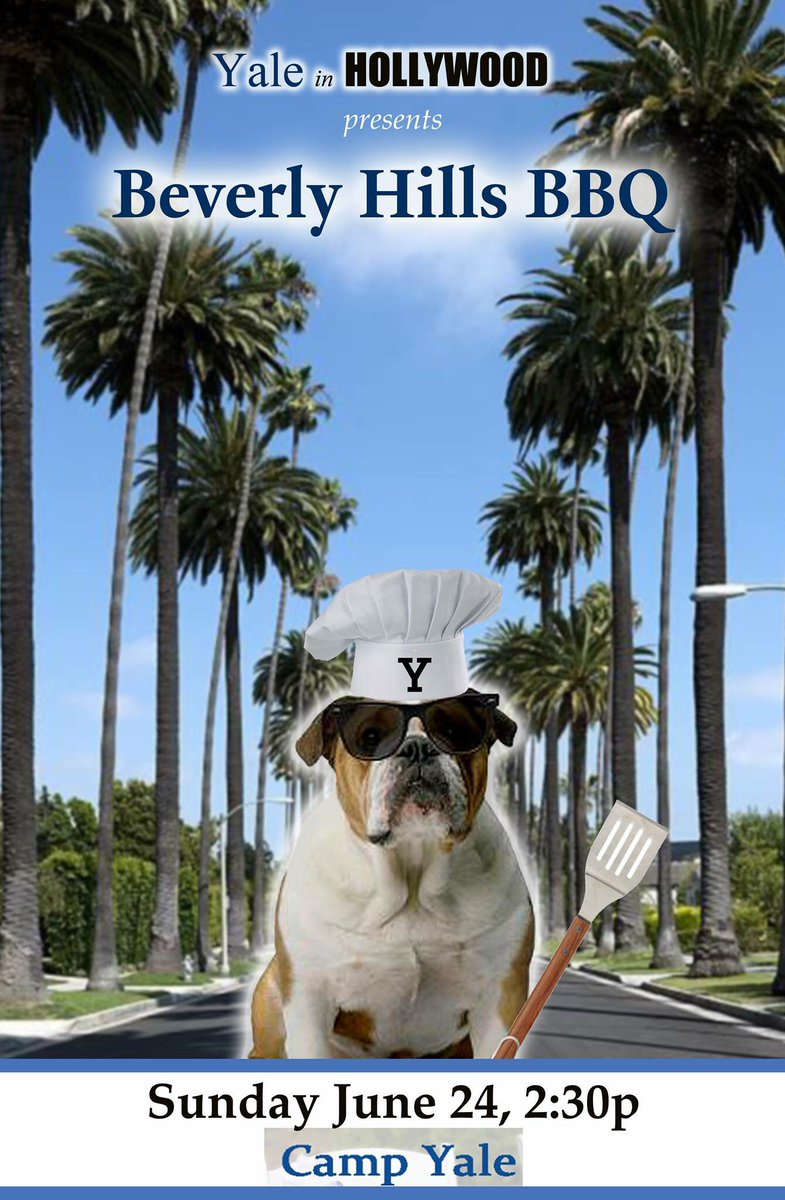 ---
Instagram post:
https://www.instagram.com/p/Bkc9Tmfg5F1/
https://www.instagram.com/p/Bkc9eXmgUZU/
Facebook post:
https://www.facebook.com/CampYaleEmeritus/photos/a.1409704589337300/1545599055747852/
https://www.facebook.com/CampYaleEmeritus/posts/1545599745747783